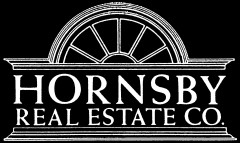 HOMES AND LAND IN HISTORIC WILLIAMSBURG, VIRGINIA
---
10 BAYBERRY LANE
AN EXQUISITE COLONIAL WILLIAMSBURG REPRODUCTION
The "Simpson House" located at 10 Bayberry Lane is an extraordinary property. The 1.071 richly landscaped acres are located within the City of Williamsburg on Bayberry Lane, the highly sought-after cul-de-sac with a winding wooded ambiance and the location of homes for many of the most dynamic citizens of Williamsburg, including authors, artists, physicians, politicians, and community activists.
This large terraced parcel of land is zoned RS-1 Residential, and features a main house, a guest cottage, and a post & beam garage, all surrounded by exceptional landscaping.
The main house is a single family home which offers +-2,904 Sq. Ft. of living space with formal living and dining rooms, custom kitchen, casual dining area, lower level pub room and office, three bedrooms, two full and two half baths, and six corner fireplaces.
The guest cottage has +-774 Sq. Ft. of living space and features a large public room with a studio kitchen along with one bedroom, one full and one half bath, plus a lower level game room. The cottage was formerly licensed as a guest house with the City of Williamsburg, but it has more recently been used as a private retreat and guest space.
The detached garage has +-440 Sq. Ft. with a herringbone brick paved floor and automatic carriage style garage doors as well as an upper and lower level. The lower level includes removable panels that allow access to work on vehicles parked in the garage above.
---
10 Bayberry Lane was the Cover Story of the March-April 1979 issue of Colonial Homes magazine. The article explains the remarkable genesis of these buildings:

Colonial Virginia Masterfully Restated

"From the 18th Century window glass to the leather washers that cushion the hand-forged clenched nails this extraordinary new house remains faithful to the design traditions of Colonial Williamsburg. It is not a recreation of a particular house but an amalgam of the form and details of three small gambrel-roofed Williamsburg dwellings: the William Lightfoot House, the John Orrell House, and the John Tayloe House.

Set on a hilly, densely wooded site in Tidewater, Virginia the house marks the culmination of almost two years of planning and three years - seven days a week - of construction. It testifies to the rare historical perception of its owner, Robert A. Simpson Jr. Although Colonial Williamsburg does not cooperate with private building projects, Mr. Simpson was fortunately able to draw on the advice and skills of several men associated with Williamsburg. Foremost among these was A. Edwin Kendrew, FAIA. Now retired, Mr Kendrew was the senior vice president and resident architect of Colonial Williamsburg and is a leading authority on historical preservation. Also instrumental in the creation of the house were Paul Buchanan, Williamsburg's architectural historian, and Bruce Hardy, the Rstoration's superintendent of construction. Together with the owner, these men developed a structure that is masterfully accurate diverging from his prototypes only to include modern amenities.

Whenever possible these amenities are disguised so as not to intrude on the mood of the house. For example the heating system hides in the wood baseboard, thermostats are concealed behind hanging artwork, and the electrical switch plates are plastered flush with the wall to preserve the purity of the exterior. Plumbing stacks open to the chimney instead of protruding through the roof."

All the woodwork was custom milled, copied from original Williamsburg buildings. So fervent was the owner's desire for authenticity that he had the walls plastered after the woodwork was in place according to Colonial practice. As the plaster dries, it shrinks away from the wood, leaving cracks, just as in the original houses."
---
Rear Elevation View of the Main House and Garage from the Simpson House Cottage Patio
---
The Simpson House Cottage features a large public room with a studio kitchen along with
one bedroom, one full and one half bath, plus a lower level game room.
---
Formal Living Room
---
Formal Dining Room
---
Completely Charming Kitchen - Burgundy & Butcher Block!
---
Cozy casual Dining Area with both chair rail and peg rail.
Note the light switches plastered into the wall with no switch plates
---
Foyer features oversized doors and Chippendale baluster with mahogany newel.
---
Lower level Pub Room with arched brick firebox.
---
Pub Room with wet bar & butcher block counters. The large door with strap hinges opens to an inviting brick patio.
---
Private Lower Level Office with Corner Fireplace Number Six
---
Left: Stairway from Lower Level with access doors to the Utility Room and Storage.
Right: Stairway from Foyer to Second Floor Bedrooms and Baths.
---
Master Bedroom with dimensional raised panel fireplace surround and inset brick paved hearth.
---
Rear Right Bedroom with Brick Firebox and Hearth
---
Rear Left Bedroom with Peg Rail
---
Backyard Pathway to the Simpson House Cottage
---
Spacious Living Area in the Simpson House Cottage with Kitchen behind panelled bi-fold doors.
---
Second floor Bedroom and full bath in the Simpson House Cottage
---
The lower-level Game Room for the Simpson House Cottage
---
Post and Beam Two Car Garage with Herringbone Brick Floor.
Note the "carriage style" automatic garage door openers with remotes.
There is also a rear door to a lower garage level. This door leads to more storage and provides maintenance access to the
underside of vehicles through panels in the wooden floor as shown between the brick and the stairway leading to the storage loft.
---
* 10 Bayberry Lane *
This Colonial Home and Outbuildings are some of the finest historic reproductions in America.
SOLD IN 2016!
Call Hornsby Real Estate to arrange a personal tour.
(757) 565-0100
---
Send E-mail to Hornsby Real Estate Co.
Hornsby Real Estate Co.
4732 Longhill Road, Suite 1101
P.O. Box 421
Williamsburg, Va. 23187
Phone: (757) 565-0100
Call Hornsby First!!!
---
Thank you for visiting Hornsby Real Estate Co. in Williamsburg, Virginia. Please visit our site often for information on homes, commercial property, raw land, waterfront homes & land, or any other Williamsburg real estate question. For over 25 years, Bobby Hornsby has worked as a Realtor, Builder, and Appraiser. His knowledge as a 60 year Williamsburg area resident gives him a hands on history with much of the area property, including land, homes, and waterfront property. Come home to Williamsburg, Virginia, and Call Hornsby Real Estate First to get the information you need.

Information is considered accurate but not warranted, and all prices, specifications, data and property are subject to change without notice, and subject to prior sale.