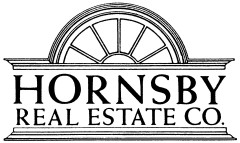 HOMES AND LAND IN HISTORIC WILLIAMSBURG, VIRGINIA
---
NECK-O-LAND FARM
HISTORIC WATERFRONT PROPERTY
WILLIAMSBURG, VIRGINIA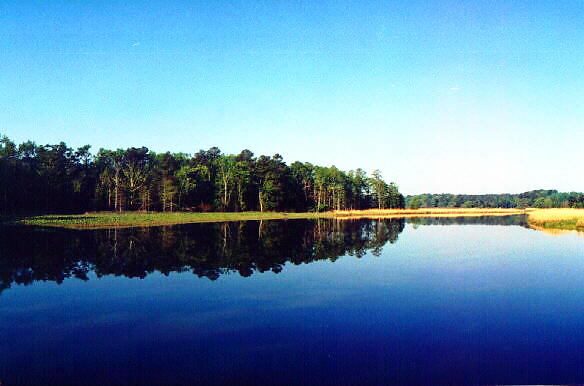 View of Neck-O-Land Farm and Powhatan Creek looking towards Jamestown
---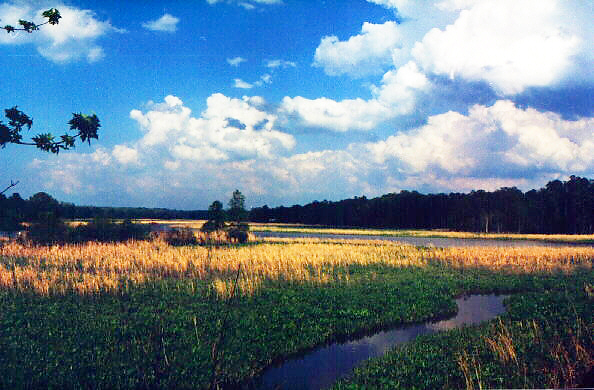 View of Neck-O-Land Farm from Jamestown side across Powhatan Creek
---
This waterfront property is located on the historic "Neck-O-Land", just east of Jamestown Island and 4 miles from downtown Williamsburg and the College of William and Mary. A breathtaking combination of forest and fields, this estate parcel is well priced for its size and privacy, and has been designed to provide a quality balance between home-site and conservation green area.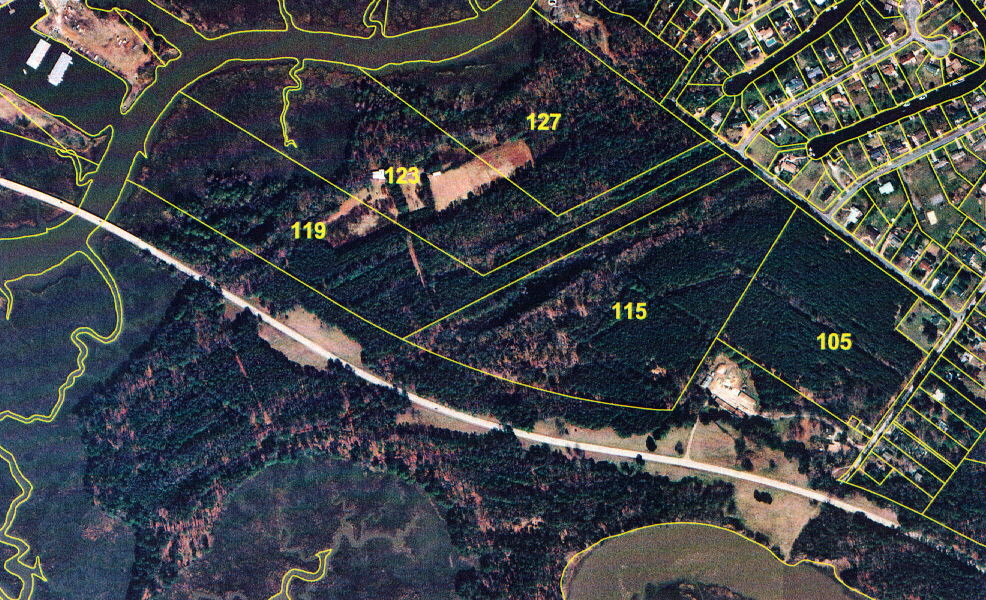 The Subject Property is shown on this photo as number 119
Click here for a printable copy of this photo!
(The photo will look small but will print a full page)
---
This Land is Rare and Outstanding!
Call Bobby Hornsby today for more details!
(757) 565-0100
Drive west toward Jamestown on Jamestown Road (Route 31), cross Lake Powell then take the first left on Neck-O-Land road. Proceed 1.2 miles and turn right on Constance Avenue. The property is on the left off Constance Avenue with substantial water frontage on Powhatan Creek, a popular navigable tributary of the James River.
The property is located in the Jamestown District of James City County with a Williamsburg address. Zoning is R-8 Residential, which allows the keeping of horses.

---
Lot 3- 119 Constance Avenue - 10 Acres - SOLD
This price includes an additional 13 acres of pristine tidal marsh - Free!
---
A Brief Colonial History of the Property:
On July 30, 1619, the members of America's "first legislative assembly" met in the church at Jamestown to discuss laws for the colony. The Reverend Richard Buck opened that meeting with a prayer. After the meeting, he likely stepped out into the sunlight on that brilliant Tuesday in the Virginia Tidewater, climbed into a bateau, and crossed the Back River, returning to his property in the "Neck-O-Land", 750 valuable waterfront acres along Powhatan Creek.
A few years later, the venerable minister and his wife perished, leaving four children in the care of Richard Kingsmill of Archers Hope. "The settlers inhabiting Archers Hope lived between College Creek and the corporation of James City glebe, which abutted east upon Mill Creek and west upon the Neck Lands (Neck- O- Land) directly behind Jamestown Island. During the mid-1620's Archers Hope, which had a population of approximately 16 men, women, and children, took on an air of permanency. In February 1625, eleven people were residing in five households in the Neck O Land behind Jamestown Island.
Only Richard Kingsmill was credited with buildings, which raises the possibility that the inhabitants of the Neck O Land had drawn together for safety and mutual support. As Kingsmill was guardian of the late Rev. Richard Buck's minor children who inherited acreage in the Neck O Land, he apparently decided to occupy the Buck patent to preserve the orphans claim...and moved to their property in the Neck O Land, just across the Back River from his Jamestown Island home.
Richard Kingsmill, who patented 500 acres in Archers Hope sometime prior to May 1625, seated his property by 1626. In time it became known as Kingsmill Neck. As Kingsmill divided his time between his Jamestown Island plantation and the late Richard Buck's acreage in the Neck O Land, he probably placed indentured servants upon his Archers Hope patent. After Buck's orphans matured, they took possession of his property.
Daughter Elizabeth married Jamestown burgess Thomas Crumpe, who patented 750 acres between the James City Parish glebe and Powhatan Creek, directly above the Buck patent. Later he became burgess for the Neck O Land community and in 1639 was appointed the region's tobacco inspector. Thomas and Elizabeth Buck Crumpe's son and heir, John, patented 1,500 acres in the Neck O Land in 1654. Included were 250 acres he acquired on the basis of headrights, his maternal grandfather's 750 acres, and his uncle Peleg Buck's 500 acres.
After John Crumpe's death, his widow and heir, Elizabeth, married Matthew Page. It was through their union that the Buck property in the Neck O Land descended to the Pages who developed Rosewell in Gloucester County."
"In September 1744 Mann Page Jr., the son of Mann Page of Rosewell, asked the House of Burgesses to dock the entail on part of his late father's land so that he could settle the decedent's debts. One of the tracts Page wanted to sell was 1,700 acres in the Neck O Land near Jamestown Island. In 1752 Robert Carter purchased the Neck O Land plantation and later, it came into the hands of William Holt, who sold it to John Allen of Surry in 1785."
"Allen's brother, William, acquired the tract in 1805, along with approximately 900 acres formerly owned by James Southall. William Allen, who lived at Claremont, was one of Virginia's wealthiest men and owned...an estimated 30,000 to 40,000 acres of land. In James City County, alone, his river frontage on the James extended from Sandy Bay to Grove Creek. The Neck O Land tract was the focal point of Allen's farming activities on the west side of College Creek."
"Martha Orgaine purchased Jamestown Island in 1847 on behalf of her young son, the great-nephew and principal heir of William Allen of Claremont. When William Orgaine came of age and changed his surname to Allen (a prerequisite to receiving his inheritance), he assumed control of more than 3,000 acres on the west side of College Creek in the Neck OLand, plus Jamestown Island, and the Kingsmill and Littletown plantations."
The heirs of William Allen retained the Neck O Land Plantation until the late nineteenth century.
All quotes taken from James City County, Keystone of the Commonwealth, by Martha W. McCartney, Donning Publishers, 1997. Contact James City County offices at 757-253-6600 to purchase your copy of this excellent book about our area.

---
Send E-mail to Hornsby Real Estate Co.
Hornsby Real Estate Co.
4732 Longhill Road, Suite 1101
P.O. Box 421
Williamsburg, Va. 23187
Phone: (757) 565-0100
Call Bobby Hornsby First!!!
---
Information is considered accurate but not warranted, and all prices, specifications, data and property are subject to change without notice, and subject to prior sale.