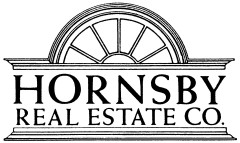 HOMES AND LAND IN HISTORIC WILLIAMSBURG, VIRGINIA
| | | |
| --- | --- | --- |
| PHONE: 757-565-0100yyy----yj | ------------------------------------------------------------------ | |
---
SELECTED PROPERITES FOR SALE
* * * *
CUBA ISLAND - A PRIVATE ISLAND PARADISE
1674 CUBA ISLAND LANE ON THE YORK RIVER IN HAYES, VIRGINIA
OVER 18 ACRES WITH SAND BEACH, DOCK, AND A COLONIAL MANOR HOME

---
WARM AND INVITING TRADITIONAL HOME
ON A QUIET CUL-DE-SAC IN LAKEWOOD
* 122 WARE ROAD, WILLIAMSBURG, VIRGINIA *
---
339 NECK O LAND ROAD - WATERFRONT LAND ON POWHATAN CREEK
+-2.9 Acres on Neck O Land Road with Creek Frontage & a Nice Flat Homesite - $177,500
---
---
For information send E-mail to Hornsby Real Estate Co. - info@realhornsby.com
Hornsby Real Estate Co.
4732 Longhill Road, Suite 1101
Williamsburg, VA 23188
757-565-0100
Facsimile: 757-564-3303
Call Hornsby first. It's the smart move.
---
| | |
| --- | --- |
| Thank you for visiting Hornsby Real Estate Co. in Williamsburg, Virginia. Please visit our site often for information on homes, commercial property, raw land, waterfront homes & land, or any other Williamsburg real estate question. For over 20 years, Bobby Hornsby has worked as a Realtor, Builder, and Appraiser. His knowledge as a 55 year Williamsburg area resident gives him a hands on history with much of the area property, including land, homes, and waterfront property. Come home to Williamsburg, Virginia, and Call Hornsby Real Estate First to get the information you need. All Hornsby agents are licensed in Virginia. | |
---
All information is believed accurate but not warranted, prices, specifications, plans, sizes, and styles subject to change without notice and availability is subject to prior sale. No tap or utility fees are included in prices. Owner is Licensed Broker In Virginia.