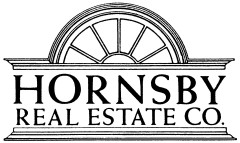 HOMES AND LAND IN HISTORIC WILLIAMSBURG, VIRGINIA
---
J. LESSLIE HALL III, REALTOR

A Williamsburg native and Realtor with over 30 years of experience, Less Hall is very active in civic and charitable organizations including the Kiwanis Club, the Pulaski Club, and the Williamsburg Volunteer Fire Department. He is well known for the many ways he serves the greater good of the Williamsburg community. His deep knowledge of the land and people of our area is a terrific benefit to his many satisfied real estate customers.
Contact Les for attentive individual service here in Williamsburg, Virginia -- Call 757-810-8963
---
Send E-mail to Lesslie Hall at Hornsby Real Estate Co.
Hornsby Real Estate Co.
4732 Longhill Road, Suite 1101
P.O. Box 421
Williamsburg, Va. 23187
Phone: (757) 565-0100
---
More Detailed Information About Lesslie Hall
Awards
College of Williams and Mary Prentis Award for Outstanding Community Service
Williamsburg Jaycees Distinguished Service Award
Outstanding Young Virginian Award from the Virginia State Jaycees
Korczowski-Fuller Kiwanis Club of Williamsburg Award for Distinguished Leadership and Community Service
Kiwanis Club of Williamsburg/Kiwanis International Foundation, George F. Hixson Fellow
Williamsburg Volunteer Fire Department Award for twenty-five years of service

Williamsburg Area Association of Realtors
Member since 1988
Community Revitalization Committee
Education Committee
Board of Directors,
Grievance Committee,
Professional Standards Committee
Governmental Affairs Committee

Education:
Walsingham Academy,
Washington and Lee University, B.A.

Community Involvement:
Williamsburg Volunteer Fire Department, Inc.
Member, Since 1981
Historian, Vice President, and President since 1989
Board of Directors, since 1987
Williamsburg Junior Fire Department, President and Captain, 1975 - 1981
Williamsburg Jaycees
Member, March, 1989 to April, 2004
Vice President Community Development/Board of Directors, May, 1989 - April, 1990
Membership Director/Board of Directors, May, 1998 - December, 1999
Vice President Membership/Board of Directors, January, 2000 to December, 2003

Kiwanis Club of Williamsburg
Member, July, 1991 to Present
Community Services Committee Chairman
Community Services Committee Assistant Chairman
Board of Directors,

United Way of Greater Williamsburg
Team Captain - Real Estate and Insurance Division
Allocations Committee

Child Development Resources
Development Committee

City of Williamsburg - Local Emergency Planning Committee
Chairman

Bruton Parish Church
Member

The Pulaski Club of Williamsburg