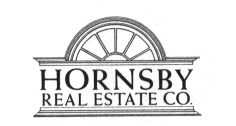 HOMES AND LAND IN HISTORIC WILLIAMSBURG, VIRGINIA
---
AMBLER GILMORE, REALTOR
A Buyers and Sellers Agent with over 30 years of experience in finance and small business, Ambler provides property evaluations in addition to sales. He also rebuilds and restores classic outboard motors with a remarkable attention to aesthetic detail and an unwavering demand for accuracy. He applies these same standards of quality to working with his clients, to their consistent satisfaction.
Contact Ambler for diligent personal service here in Williamsburg, Virginia.
---
Send E-mail to Ambler at Hornsby Real Estate Co.
Hornsby Real Estate Co.
4732 Longhill Road, Suite 1101
P.O. Box 421
Williamsburg, Va. 23187
Phone: (757) 565-0100