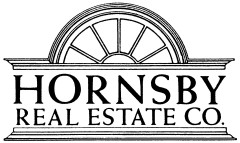 HOMES AND LAND IN HISTORIC WILLIAMSBURG, VIRGINIA
| | | |
| --- | --- | --- |
| PHONE: 757-565-0100yyy----yj | ------------------------------------------------------------------ | |
---
SEARCH THE WILLIAMSBURG MLS
Simply select your home search parameters from the detailed list below.
Be sure to select at least one status or you will see pending and sold properties as well.
Once you have made your selections, simply press "Search" at the top of the list and a gallery of results will appear.
Click on the address of any listing to see more details and photos, then use your back button to return to the gallery.
---
Hornsby Real Estate Co. will be happy to provide more information on any of the properties you see here!
Please call or send an e-mail for details about getting your best deal on Real Estate in Virginia.
Send E-mail to Hornsby Real Estate Co. - info@realhornsby.com
Hornsby Real Estate Co.
4732 Longhill Road, Suite 1101
P.O. Box 421
Williamsburg, Va. 23187
Phone: (757) 565-0100
---
All information is believed accurate but not warranted, prices, specifications, plans, sizes, and styles subject to change without notice and availability is subject to prior sale. Owner is Licensed Broker In Virginia.